An estimated 60% of households in Irving, Texas, have pets, and they are looking for affordable veterinarian, who can provide them with high-quality care without breaking their wallets. That's why I have deeply researched and evaluated the options to uncover the top 6 low costs vets in Irving, Texas, that offer top-notch care. After reviewing customer testimonials, speaking with veterinary staff, and conducting some surprise inspections, I have identified a selection of clinics that stand out. These budget-friendly animal hospitals cover extra care, compassion, and professionalism.
From primary care to surgical treatments, these clinics meet high standards for exceptional care. The article is for the pet parent wanting to discover their furry friend's needs, knowing that these vets are highly recommended and have been thoroughly reviewed.
1. Low-Cost Pet Vet
Address: 3202 W Irving Blvd suite 102, Irving, TX          Phone: +1 817-617-7387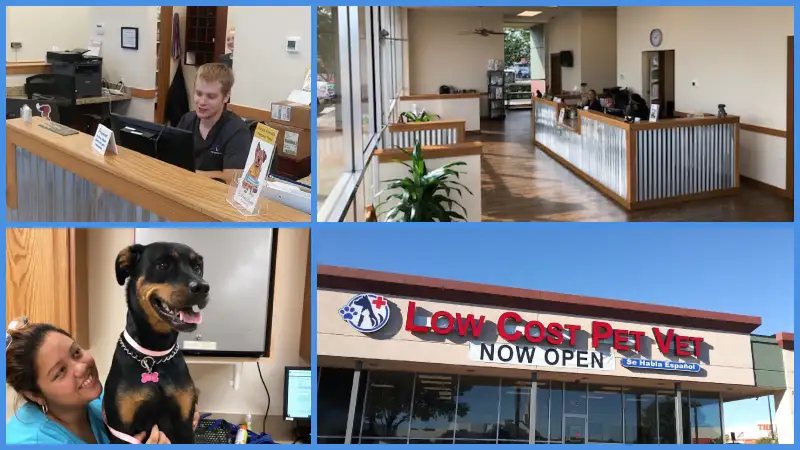 Among the first low-cost clinics to catch my attention in the Irving area, Low-Cost Pet Vet stands out as a prime example of affordability meeting quality care. They aim to bring full-fledged veterinary services with competitive pricing and an empathetic approach. Clients consistently preferred Dr. Munsell and Dr. Litsey in my research due to their medical acumen and heartfelt connection with pets and owners. Additionally, their top-quality preventive care and grooming facilities provide a one-stop solution for pet needs.
The clinic's transparent pricing has won the trust of many pet owners, who appreciate their quality service at less rate. My research into customer feedback found consistent satisfaction, making Low-Cost Pet vets a highly recommendable choice for pet owners in the area.
Website: https://lowcostpetvet.net/
Services
Heartworm Treatment for puppies
Parvo Treatment and Itchy Skin Treatment
Wellness exams & vaccinations
Spays & Neuters
Professional dog & cat dental service (cleanings & treatments)
Tumor Removal and Flea/tick prevention
Urgent/Same-Day Vet Care & Walk-Ins
2. Low-Cost Pet Vax Irving Texas
Areas served: Irving and nearby areas          Phone: +1 817-282-1000
Another low-cost vet I have found for you is Low-Cost Pet Vet, a beacon of affordability and quality care in the Irving area. From $10 rabies vaccinations to dog yearly complete packages at $79, and value-based kitten packages starting at $33, the clinic has something for every pet owner's budget. Driven by their dedicated staff, including experienced doctors, their compassionate care is lauded in customer reviews. Clients praise not just the pricing but also the bilingual staff catering to both English and Spanish-speaking pet owners. Researching their reputation reveals consistent satisfaction, confirming Low Cost Pet vets as a top choice for quality veterinary care that doesn't strain your wallet.
Website: https://www.lowcostpetvaccinations.net/
Services
Low cost pet vaccinations.
Dog & Cat Vaccinations Services and Packages
Flea/Tick/Heartworm Prevention
Microchip/Tapeworm Injection/Feline Leukemia
3. My Village Pet Clinic
Address: 1105 E Shady Grove Rd, Irving, TX          Phone: +1 972-782-9293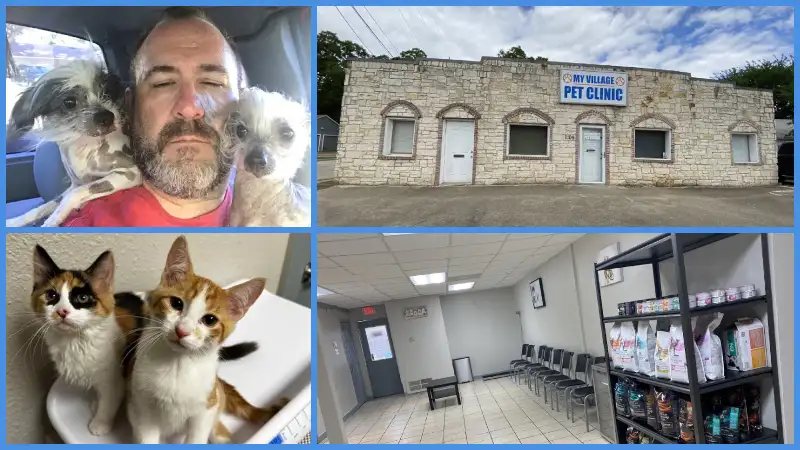 Another low-cost vet I have found for you in the Irving, Texas, area is My Village Pet Clinic, a weekend destination for quality pet care. I was impressed by their blend of affordability and expertise, led by the kind Dr. Bolla. Their state-of-the-art facility and compassionate care caught my attention, with reviews consistently highlighting reasonable prices and high-quality service. Whether seeking routine check-ups or facing a weekend emergency, this clinic seems committed to ensuring excellent veterinary care doesn't become a financial strain. It's clear that low-cost vets like My Village Pet Clinic are valuable resources for pet owners like us.
Website: www.myvillagepetclinic.com
Services
Thyroid test, Heartworm Test, Brucellosis Test, Pregnancy test , Parvo Test, and Giardia Test
Elective surgeries- cat and dog spays and neuters
Phenobarbital test, Cortisol test, and Diabetes exam
Wellness Examinations and Pet Vaccinations for New Puppy/ Kittens
Heart worm prevention and treatment
Skilled procedures for lacerations, tumor removals, foreign body removal, hernias, cherry eye, and more.
4. Valley Ranch Pet Clinic
Address: 455 Cimarron Trail, Irving, TX          Phone: +1 972-556-1966
Valley Ranch Pet Clinic is the fourth most affordable veterinary facility. It is a place where caring for your pet won't break the bank after reading customer testimonials about their outstanding professional team, which is managed by Dr. Tina Cappas, a top veterinarian recognized by the Consumers Research Council of America. This clinic provides cutting-edge technology along with sincere advice and compassion. Patients praise the clinic's focus on cardiology and its creative use of ultrasound, which reflect the most modern developments in veterinary science. Offering affordable prices, this emergency vet clinic has become a popular choice for pet owners in Irving, Texas, making sure that high-quality care doesn't come at a high price.
Website: valleyranchpetclinic.com
Services
Wellness exams and vaccination to advanced diagnostics
Complex surgical procedures and pain management
High quality care from hospital staff
Parasite Prevention and Control
Spay & Neuter and Microchip
Radiology (X‑Ray), Dental Care, and In-House Laboratory
Vaccinations, Ultrasound, Surgery, and Fully Stocked Pharmacy
5. Shady Grove Animal Hospital
Address: 2420 W Shady Grove Rd, Irving, TX          Phone: +1 972-790-4157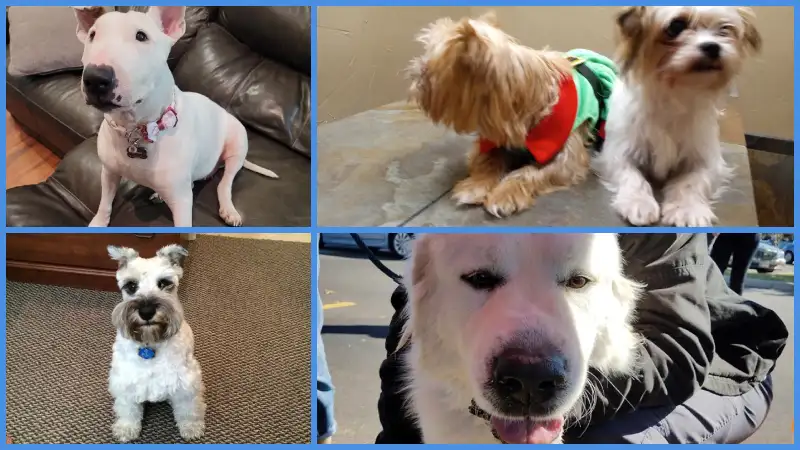 After deep questing, I have found another rare gem in Irving for pet parents who search for both quality and affordability. Shady Grove Animal Hospital stands out as a low-cost vet clinic in Irving, Texas, providing top-notch care without imposing a financial burden. Whether it's grooming your German Shepherd for just $34 or ensuring well-trained doctors with more serious treatments, this clinic's focus on low costs does not compromise its commitment to excellent veterinary care. With remarkable reviews praising the attentive and knowledgeable staff, it's clear that Shady Grove is a cherished haven for pets and owners searching for low-cost vets in Irving, Texas.
Website: shady-hospital-irving.edan.io
Services
X-rays, diagnostic testing, Medications, and treatments.

Wellness and Preventive Care:

Heartworm prevention and treatment, Parasite control, and Surgical Procedures

Elective surgeries (spays/neuters) and Soft tissue surgeries (tumor removals, etc.)

Dental exams and services like Cleaning, polishing, and extractions.

Laboratory Services:

Blood tests (pre-anesthetic, senior, etc.), diagnostic tests (pregnancy, heartworm, etc.) and Urine analysis and fecal examination.

Emergency Care and Hospitalization (availability varies).
6. CityVet – Las Colinas
Address: 861 W John Carpenter Fwy B, Irving, TX          Phone: +1 972-402-6377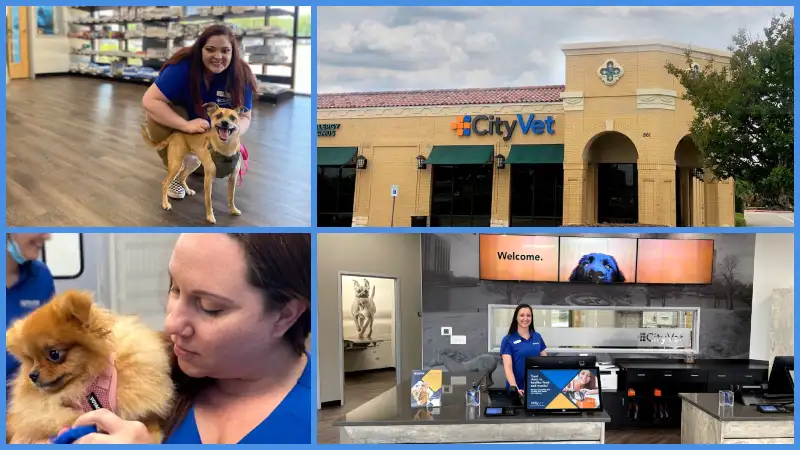 City Vet Las Colinas, where quality and affordability meet, is the last affordable veterinarian I found for pet owners. It is a budget-friendly Irving veterinary clinic that provides complete pet care, from grooming to medical treatments, without charging a high price. This clinic is an example of low-cost veterinarians in Irving, Texas, offering DayPlay packages for as little as $17 for a half-day for smaller dogs and a wide range of medical services under the direction of expert veterinary staff.
Even though a few reviews have mentioned minor issues, the clinic generally gives off the impression of being warm and cheap, making you and your pet feel at home. However, CityVet might be the ideal choice for the pet's parent on low income who wants access to a wide range of services.
Website: www.cityvet.com/cityvet/las-colinas/
Services
Pet Care Services include Medical, Dental, Surgical, and Spay & Neuter

Wellness & Preventative Care for Puppies, Dogs, Kittens, and Cats

Pharmacy 

Medical, Surgical, Dental & Ancillary Services

Pet Grooming and Boarding/DayPlay
Final Remarks
Here are the low cost vets in Irving, Texas, that make quality pet care accessible to all. These six clinics have emerged as the best in the area, blending affordability with exceptional care. Pet owners in Irving, Texas, can trust these establishments for everything from daily check-ups to instant treatments without putting a strain on their wallets. These low-cost vets have been carefully vetted, considering customer reviews, quality of care, and affordability.
The commitment to high standards and compassionate treatment by the veterinary staff in these clinics ensures that pets receive the best possible care. In the end, the well-being of our furry friends is priceless, and these clinics make that well-being affordable for all.