San Antonio isn't just known for the Alamo city– it's a hotspot for pet lovers too. I have chatted with many locals who rave about finding the perfect balance of affordability and quality care with the low cost vets in San Antonio, TX. These testimonials aren't just random; they're from pet parents who've experienced firsthand the stellar care these vets provide with a cheap price tag. 
"According to the American Veterinary Dental Society, greater than 80 percent of pets and 70 percent of cats exhibit symptoms of oral illness when they turn three years old."
As you navigate your options, you'll find professionals dedicated to both their craft and ensuring our furry friends get the best. Many folks are saying that San Antonio is the spot for high-quality, wallet-friendly vet care. Now, let's take a closer look at what clients are sharing.
1- Low Cost Pet Vet San Antonio Tx
Address: 2907 West Ave, San Antonio, TX              Phone: +1 210-600-0838
After searching for cheap vets in San Antonio, TX, I came across Low Cost Pet Vet. I took the time to consult with their clients and was genuinely amazed by the overwhelming positive feedback. Their pet exam price starts at just $45 and they also offer a plethora of services. Dr. Tracy Graham, an alumnus of Texas A&M, was particularly noted for her exceptional care. Their emphasis on client education left me feeling well-informed and confident in my pet's treatment.
Truly, if you're in San Antonio and looking for outstanding yet affordable pet care, this clinic stands out in all the best ways. Highly Recommended by its clients.
Website: sanantoniopetvet.com
Services:
Heartworm treatment & Parvo treatment

Microchipping & X-Rays

Parasite control

Urinary issues diagnosis/treatment

Annual dog and cat vaccinations

Itchy skin treatment & Splint changes

Wellness exams, Heartworm testing & prevention

Flea and tick control services

Senior pet bloodwork
2- Blue Cross Pet Clinic
Address: 1726 Bandera Rd Suite 104, San Antonio, Tx          Phone: +1 210-735-5259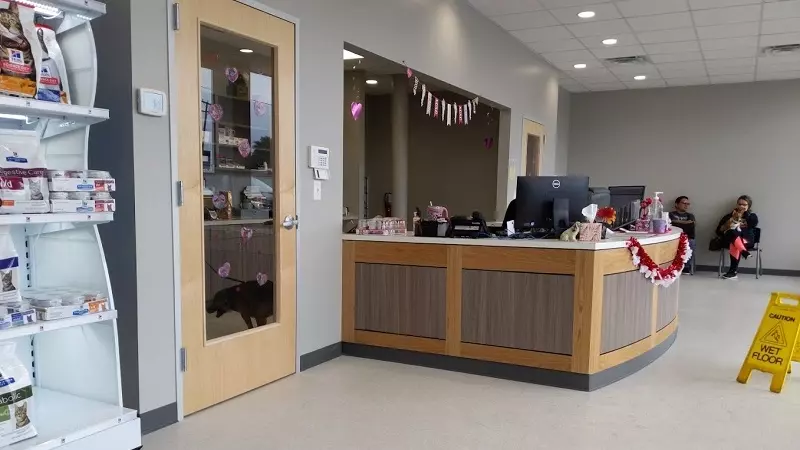 Another affordable pet care San Antonio spot recommended by clients is Blue Cross Pet Clinic. When I was on the hunt for low cost vets in San Antonio, TX, numerous pet parents pointed me toward them. I was impressed to learn about their state-of-the-art facility and dedicated team, which includes esteemed veterinarians like Dr. Beissner, Dr. Gateman, and Dr. Cousins. Plus, their new app keeps everything at my fingertips, from scheduling to accessing pet records. With a minimum price tag and their mission of compassionate care, it's no wonder they are a client favorite. Truly a gem!
Website: bluecrosspetclinic.com
Services:
Wellness Exams like complete nose-to-tail examination

Parasite Prevention includes Fleas & ticks, heartworms and parasite checks 

Dental Care includes dental checking, annual exams, and discussing teeth

Pet Grooming & Boarding

Vaccinations and pet Diagnostics

Surgery operations like spaying and neutering
3- SNAP Spay-Neuter & Animal Wellness Clinic 
Address: 6758 Ingram Rd, San Antonio, Tx            Phone: +1 210-673-7722
Did you know SNAP has been a beacon of hope for pets since 1994, performing nearly a million spay/neuter surgeries? I have personally experienced the services of this clinic. Recently, I had my cats spayed and neutered at their San Antonio clinic. Not only are the staff incredibly caring, but their prices are so reasonable. An exam is just $39, and their low cost pet vaccinations in San Antonio range between $25-35, depending on the type.
They even offer a 3-year rabies shot for around $35. With such an impactful history and affordable rates, it's clear why so many in San Antonio trust and recommend SNAP for their furry friends.
Website: snapus.org
Services:
Affordable Spay/Neuter for dogs and cats
Veterinary wellness services for safeguard animals
Preventing animals homelessness, suffering, and neglect resulting from overpopulation
Regular checkups
Online Pharmacy
4- China Grove Veterinary Clinic San Antonio Tx
Address: 6162 US Hwy 87 E, San Antonio, Tx          Phone: +1 210-648-1940
For over 15 years, China Grove Veterinary Clinic has been a trusted name in affordable pet care in San Antonio. Many locals, including myself, admire their heartfelt approach to every pet. Their dedicated team, with stars like Dr. Bowman, often gets glowing feedback from clients. Many talk about their friendly phone service and affordable prices, like the $146 neutering fee that even covers post-surgery meds.
When a vet clinic receives this much love from its community, you know they're exceptional. Simply put, China Grove offers top-notch care without the high price tag.
Website: www.chinagrovevet.com
Services:
Pet grooming for both dogs and cats.

Low cost spay & neuter.

Affordable vaccines by healthy pets.

Pet wellness and animal illness prevention.

On-site pharmacy.

In-house diagnostic testing. 

Microchipping.
5- Alamo Dog & Cat Hospital Tx
Address: 1619 Pleasanton Rd, San Antonio, Tx            Phone: +1 210-922-1231
Alamo Dog & Cat Hospital, AAHA-accredited and in the top 12% of North American vet clinics, has a rich history in San Antonio since 1922. The dedication of doctors like Dr. U.E. Marney and Dr. Mark E. LaBrie shines through. Clients often talk about their reasonable prices, sometimes as low as $76. Feedback is positive, whether it's for surgeries or the love they show pets. In a nutshell, at this low-cost vet clinic in San Antonio, you get quality care without disturbing your budget. 
Website: www.alamodogandcat.com
Services:
Dog wellness care includes monthly heartworm medicine, vaccinations, age-appropriate diet, and flea/tick control.

Heartworm, Fecal, Parvo, and Feline Leukemia test.

Pet boarding and grooming.

8 different vaccinations for your pets (dogs and cats).

Spays and neuters (have to be 6 months of age).

Dental with dental radiographs and Ear trim.

Blood work panels, Radiographs, and Microchips with registration.
6- Vanguard Veterinary Clinic Tx
Address: 10730 Potranco Rd, San Antonio, Tx           Phone: +1 210-444-9237
After consulting with many pet owners, I discovered Vanguard Veterinary Associates. It's a top spot for affordable pet care in San Antonio. Back in 1994, Dr. Bush and Dr. Vara teamed up. Their goal is to offer quality pet healthcare that wouldn't break the bank. Today, they have mobile clinics at popular spots like H-E-B, as well as full clinics in San Antonio and Houston. Many families trust them with their pets.
For instance, Dr. Navarro expertly handles surgeries and always answers questions. Plus, with services costing less than $200, it's clear why this place stands out. It's one of the best affordable vet options in San Antonio, Tx.
Website: vanguardvet.com
Services:
Veterinary care for dogs and cats

Advanced surgical procedure

Dental Procedures

Emergency Pet Hospital

End Of Life Care

Flea & Tick Prevention
7- Community Pet Health Center
Address: 17414 O'Connor Rd, San Antonio, Tx              Phone: +1 210-653-9314
After deep researching and reviewing many pet lovers, Community Pet Health Center stands out as another top pick in San Antonio. Founded in 2006, the center offers exceptional veterinary care. The expert team includes Dr. Ben Kyzar, Dr. Sarah Izard, Dr. Sarah Denum, and Dr. Chris Rivera. Many pet owners appreciate their attentive care, especially Dr. Izard's keen listening skills.
Even services like the $20 nail trim, while priced higher, are justified by the care and time they invest. The team's behavior keeps everyone feeling welcome. For affordable yet quality service, it's a go-to spot among cheap vets in San Antonio, Tx.
Website: communitypethealth.com
Services:
Wellness & prevention for dogs and cats and routine checkups

Testing & Diagnostics service 

Advanced Care

Surgical Procedures

Urgent pet care

Pet boarding
Conclusion:
I hope these low cost vets clinics in San Antonio will prove to be valuable resources for you and your furry companions. The Alamo City has truly embraced the concept of quality and affordability when it comes to pet care. From regular check-ups to heavy surgeries, the city's veterinarians are dedicated, professional, and compassionate. The testimonials of countless pet owners confirm the dedication of vets towards them.
For those in search of affordable pet care, San Antonio is the place to be. Every pet deserves the best, and in this city, that best is affordable.