As per the stats presented by Forbes Advisor, 66% of US households own a pet, of which 85% are dog owners and 76% are cat owners. This critical analysis guide offers ten distinct clinics, ensuring quality and quantity. Throughout this process, informative data has been gathered, providing a well-rounded perspective on why pet owners prefer these clinics over others. Through careful examination of services, pricing, and customer feedback, this article will illuminate the best option for budget-conscious pet owners.
You will learn the authentic client review, shedding light of these low cost animal hospitals in Plano, TX. Let's start our research-based exploration that stands as a valuable resource for the pet owners in Plano and guides them with the best health care needs.
1- UrgentVet Plano, Tx
Address: 5960 W Parker Rd #224, Plano, Tx          Phone: +1 469-609-8400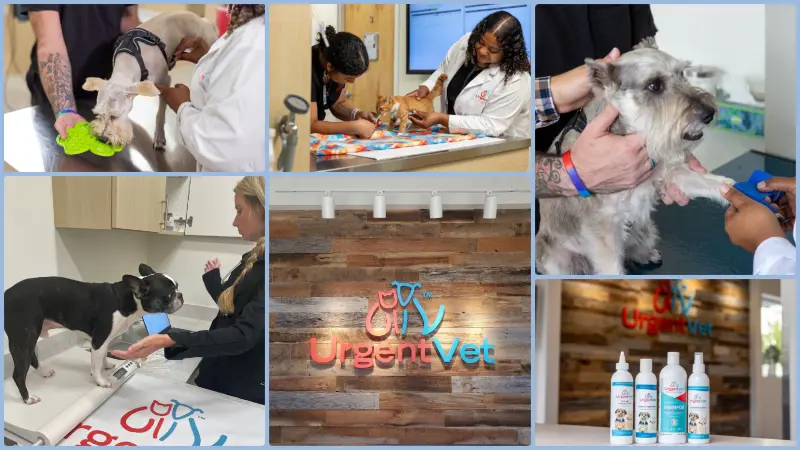 The first top low-cost Animal Hospital in Plano, TX, lies at the heart of the city, UrgentVet West Plano, with a 5.0 rating and unconditional praise. I have discussed with a few of my fellow clients about their skilled doctors and compassionate staff ready to lend a helping hand. Apart from their laser services, what truly stands out is how affordable they are. Whether it is the middle of the night or a holiday, this clinic is available 24 hours in Emergency Vet Plano.
They have perfectly balanced quality and price, making top tire vets. They have truly impressed the clients, especially Dr. Treesa, and I can be guaranteed to recommend them to my fellow pet parents.
Website: urgentvet.com
Services/Features
Treats conditions like diarrhea and vomiting
Determining and addressing the causes behind not eating or drinking
Dehydration/excessive drinking and poison/toxin ingestion
Skin Allergies treatments – Itching, Rashes, Hot Spots
Upper Respiratory Infections/Coughing and Sneezing
Urinary Tract Problems – Frequency, Straining, or Blood
Ear Infections – Head Shaking, Ear Discharge
2- Coit Hedgcoxe Animal Hospital
Address: 8100 Coit Rd, Plano, TX          Phone: +1 940-278-0919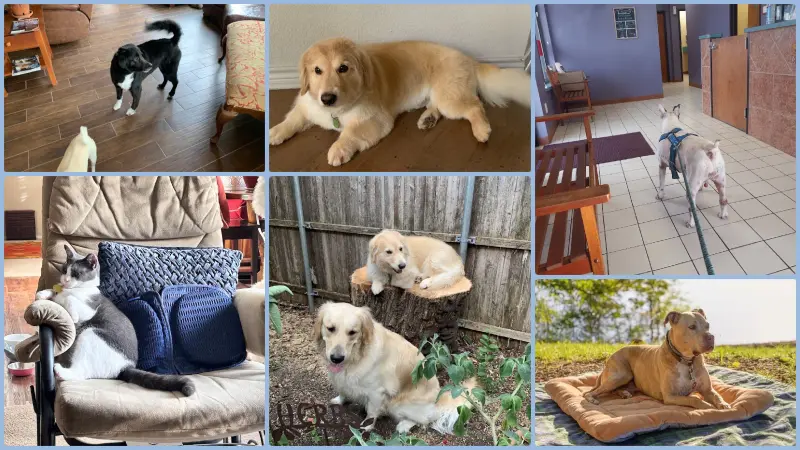 The second-best cheap vet in Plano rated 4.9, has served for ten years in the heart of Plano, Texas. The lead team of incredible Dr Shelly Michalk is ensuring the care and comfort for both the pet and parent. What about their price- they are incredibly affordable, and their first-time veterinary exam can be done for $1; only they will pay the rest. Their slots are limited, and time is short. Contact their team to fix your spot for a new client vet exam. Moreover, 98% of clients prefer to visit this vet if they are looking for it. So, if you live in the Allen, Plano, or Frisco area, check out their services; you will be satisfied.
Website: www.planotxvets.com
Services/Features
Wellness care for pets and vaccinations.
Allergies & Dermatology.
Nutrition & weight management services.
Laboratory tests and ultrasound.
Digital radiology and laser therapy.
General surgery, oral surgery, and microchipping.
Critical care in every condition and dentistry services.
Pet boarding and grooming.
3- Legacy Drive Animal Hospital
Address: 2117 Legacy Dr, Plano, TX              Phone: +1 972-517-2828
Another animal hospital in Plano is Legacy Drive Animal Hospital for furry companions. Only 15 vet clinics are accredited with AAHA, and this is one of them. With 35 years of experience, the team of doctors led by Dr. Hindoyan has been appreciated by many of their clients for years. And let's talk about affordability—this place offers reasonable prices without compromising the quality of care. It's no surprise they've got a 4.9 rating; clients (including me) just can't stop raving about them.
They've earned their spot as the second-best affordable vet in Plano, but in my heart, they're they're absolutely number one. Legacy Drive Animal Hospital is the place to go if you want a veterinary team that treats your pet like family.
Website: legacydriveah.com
Services/Features
Wellness exams & prevention from diseases
Testing & diagnostics services
Specialized care for pet
Urgent Care/Emergency service
4- Advanced Veterinary Care of Plano
Address: 3013 Spring Creek Pkwy #700, Plano, Tx          Phone: +1 972-618-0301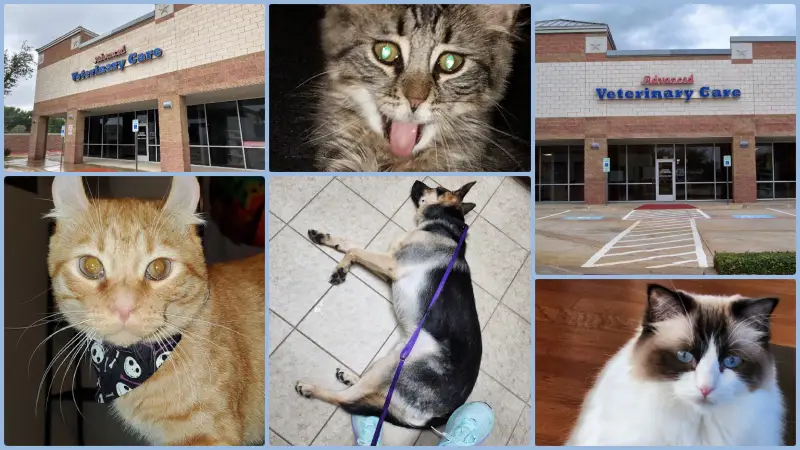 The 4th vet, Advanced Veterinary Care of Plano, nestled right in the busy area, is a second home for my pet and me. Their exceptional, warm, family-owned clinic stands out for its top-notch services and unstoppable compassion. The doctors, Dr. Jones and Dr. Fuller are skilled in their field and bring a personal touch to each appointment, ensuring all my questions are answered and my pets feel at ease. It's clear why so many pet parents, including myself, prefer AVC.
With a well-deserved 4.9 rating, they are my go-to vet in Plano, and I can confidently say they'll take incredible care of your furry family members just like they've taken care of mine.
Website: www.advancedvetcare.com
Services/Features
Treatments of dental disease for dogs and cats
Vaccinations & wellness exams
Diagnosis, pathology, and treatment of internal body systems
Spays and neuters surgeries like pre-anesthetic bloodwork, and anesthesia monitoring
Advanced Veterinary Care like boarding & nutrition
In house diagnostics
Preventive healthcare involves health and risks of disease or other health problems.
5- Humane Animal Medical and Surgical Hospital
Address: 1512 N Central Expy, Plano, Tx          Phone: +1 972-578-2553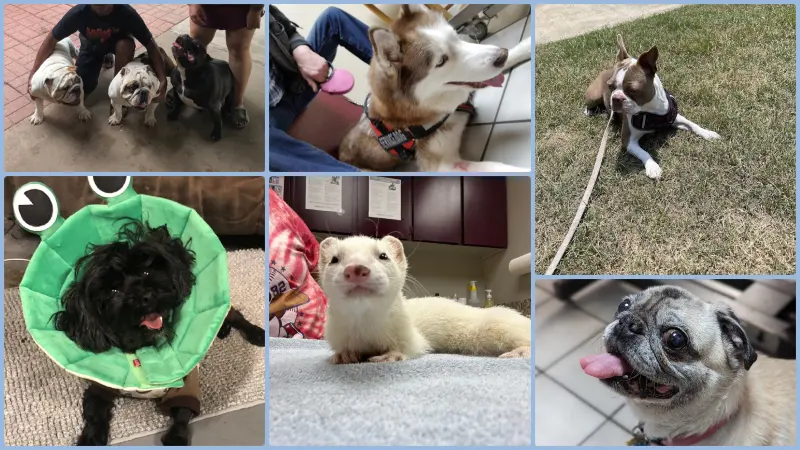 The first low-cost animal hospital in Plano, TX, I found for you after deep research is the Humane Animal Medical and Surgical Hospital. With a team of professional veterinarians, over 70 years of medical and surgical experience has won the hearts of hundreds of clients. Another good part is that you can get your cat spayed at just $400, a reasonable price compared to other places. Clients are 100% satisfied with Dr. V and his team and praise their passion for exceptional animal care.
If you are in Plano and need medical attention or spaying for cats, I'd recommend checking out Humane Animal Medical and Surgical Hospital.
Website: humaneanimalhospital.com
Services/Features
Wellness Care & vaccinations for your beloved pet
Pet care services
Trauma & emergency care
Dental care
Boarding & grooming
Allergy & dermatology
6- Custer McDermott Animal Hospital
Address: 9109 Custer Rd, Plano, Tx          Phone: +1 214-644-5555
With a rating of 4.8, this clinic is like a big family that got excited to include furry friends to be a part of it. Dr. Cinclair and Dr. Pikington are certified, experienced doctors committed to providing their best in Plano, TX. Moreover, they offer complex surgeries equipped with the latest technology for quickly diagnosing and treating your pets, getting them back on their paws in no time.
Their services for in-house diagnosis are also most recommended, and you can call them whenever you need care. Clients are also happy with this office for the pet fellows. They can quickly treat all pets, from house breeds to officer-trained hyper dogs.
Website: www.texasveterinary.com
Services/Features
Grooming & bathing

Wellness exams & microchipping

Class IV laser therapy

Puppy and kitten urgent and critical care

Senior pet care & vaccinations

Radiology (x‑ray) & dental care

Parasite prevention and control

Spay & neuter and general surgery
7- 14th Street Animal Hospital
Address: 1513 14th St A, Plano, Tx             Phone: +1 469-467-8454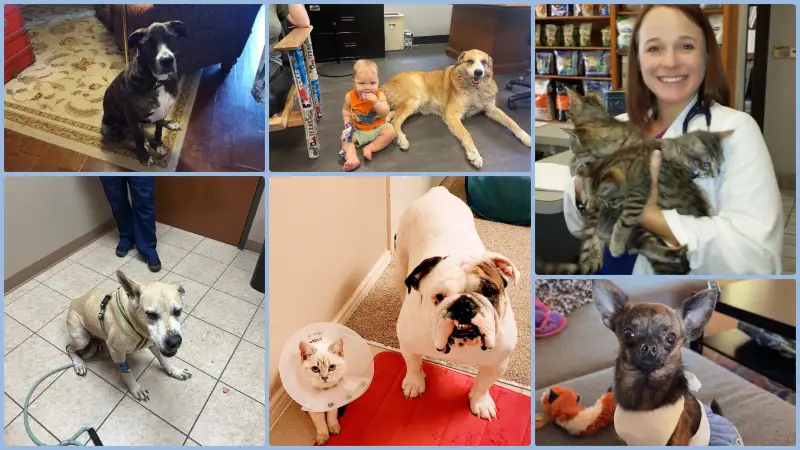 The last I recommend to my pet fellows looking for a cheap vet office in Plano is 14th Street Animal Hospital. They have provided their services for the past ten years and show unparalleled knowledge and compassion in every visit. If we talk about their rates, they are unbeatable and accept credit cards, which is a relief. Dr. Wilson has a great personality, and wherever you meet him, he shares his vast knowledge and makes his clients feel at home. And Guess what? One of the client's dog skin was allergic, which only cost under $150 in front of my eyes, which is most suitable and reasonable.
One can remember this vet if visited once, and I also recommend this, especially if your pet is allergic. The most important thing is the rating star, given by the clients, is 4.8, which is a perfect and handsome tag. Then contact the, what you are waiting for.
Website: Facebook Page
Services/Features
Wellness and vaccination programs

Surgical & preventive services

Nutritional counseling & medical services

Health screening tests & anesthesia and patient monitoring

Microchip pet identification
Conclusion
I hope you got the list of top low cost Vets in Plano, TX, who provide quality services and understand your pocket budget. The above-listed vet hospitals are top-rated and mostly preferred by the clients. So, you can choose the one that suits your needs and your pet well enough. Lastly, their prices are lower than other vets, and they provide emergency services on weekends.
Related Articles